Search local items on eBay
Learn more about Screen Protector S7
---
Galaxy S7 G930 Case, Zizo Bolt Cover with FREE (.33mm 9H Tempered Glass Screen Protector) Included (Military Grade) Armor Case Kickstand Holster
Seller: HandHeldItems.com
by Zizo
Zizo Samsung Galaxy S7 G930, Consumer Electronics, Cell Phones & Accessories, This product includes a Zizo 0.33 mm 9H Hardness, Scratch and Dirt Resistant (Tempered Glass Screen Protector) . Zizo Lightning Shield provides full clarity and zero distortion. Military Standard 810G Drop Test Certified. The Zizo Bolt Cover has passed extraneous product tests to guarantee protection for your phone. A (Military Grade) product that surpasses its expectations and guarantees your protection. The case offers multiple layers of protection: a soft (Shock Absorbing) Tetra Polyurethane with an (Impact Resistant) Polycarbonate shell that clips into the outer locking belt clip with a 360 degree rotatable swivel. Minimalistically engineered to provide the best aesthetic, protection, and functionality available. A strategically placed (Kickstand) allows you to experience your phone hands-free in landscape format without adding bulk and weight to your phone. A Zizo Lanyard (included in the packaging) clips onto the inner tetra polyurethane layer to provide you with a more convenient and quicker way to access your phone. This case is compatible with the Samsung Galaxy S7 G930.
Reiko Samsung Galaxy S7 Tow Pieces Screen Protector-Clear
Seller: HandHeldItems.com
by Reiko REIKB
Samsung Samsung Galaxy S7, Consumer Electronics, Cell Phones & Accessories, Comes with two piece screen protectors. Dustproof durable enhance sense of handwriting. Powerful shock absorption screen protector. great combination of clarity and protection. Includes microfiber cleaning cloth. Easy installation and removal, without any scratches on screen. Made from great quality material to promote optical screen clarity. Laser cut designed specifically to offer maximum full body coverage.
Vettore by Zizo for Samsung Galaxy S7 Edge case All-in-One Wallet Case w/ (Built-In Mirror) (Kickstand) and 0.33mm 9H Tempered Glass Screen Protector
Seller: HandHeldItems.com
by Zizo
Zizo Samsung Galaxy S7 Edge G935, Consumer Electronics, Cell Phones & Accessories, You wouldn't want to miss the chance to be a part of this REVOLUTIONARY experience. Meet the Zizo VETTORE Case. The first in its class, this dynamic case is designed to protect your phone and provide functionality to it. Let me take you on a tour of what the VETTORE has to offer. On the inside, to your left side it is equipped with a crystal clear close-up mirror. On the right, you have 3 Credit Card In-slots in a hand-stitched wallet insole. The outside of the case is a beauty: it is Dual Coated to allow your phone to feel smooth and slick. Your Phone slips into the Sleek TPU cover with an easy to click buttons. Here's the jaw-dropper, this case allows you to detach the TPU and use the mirror wallet outside cover separately. Picking up a phone call has never been easier, just take out the TPU out of the holder to ultra slim cover. To complete the cover, we've also Included a 0.33mm 9H Zizo Tempered Glass Screen Protector. Don't miss the chance, it's definitely a REVOLUTION.
Zazzle
Samsung Galaxy S7, Barely There bigftsqutchfur
after creating; the bigfoot path collection,
for the bigfoot's undetectable trail home theme
why not a phone covered in bigfoot fur(or everything)
so, over 70 products with fur.or combine both
Have A Great Day!!!! like&share
Samsung Galaxy S7, Barely There coolcolldsn29
Self interpret epic abstract
cool opacity layering abstract imaging, design 29 cool collection PLR
like checker plate metal but not lines dots.
epic design sets, private lable collections, pro-created
shadow layering, light bleeds, leaks, grunge blends.
resize edit also part of a collection(100+) of print all over tanks,
some on part clear part shadowed you can put your images behind.
view at designer store below or top right!!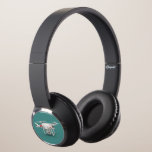 Price: $52.73